a few months ago, we helped out with the flower arrangements for my cousin's engagement party. i never thought arranging flowers would be so simple but it really was!

all we did were put together a bunch of pretty flowers, tied them together with a ribbon and chucked them in a plain glass vase filled with white pebbles and water....and ta-daaaa....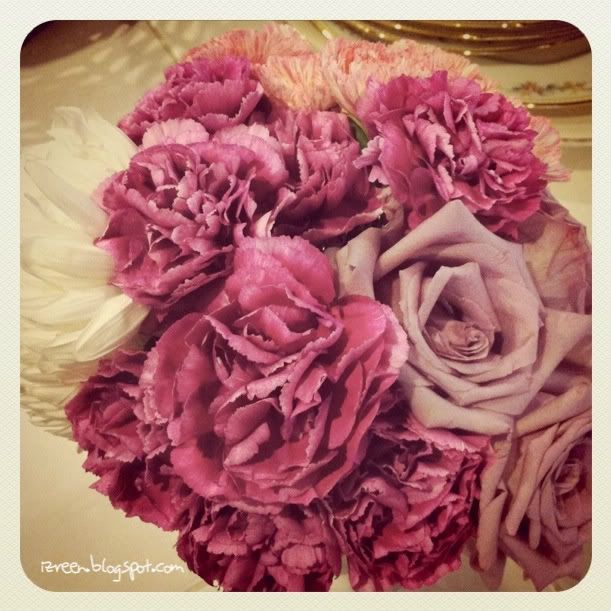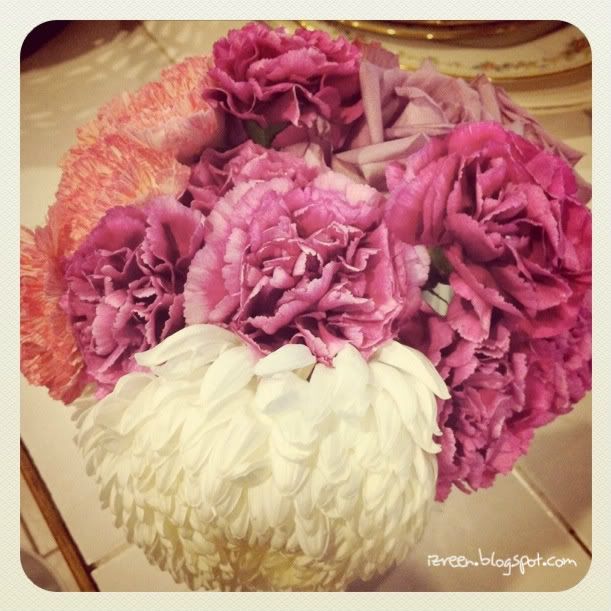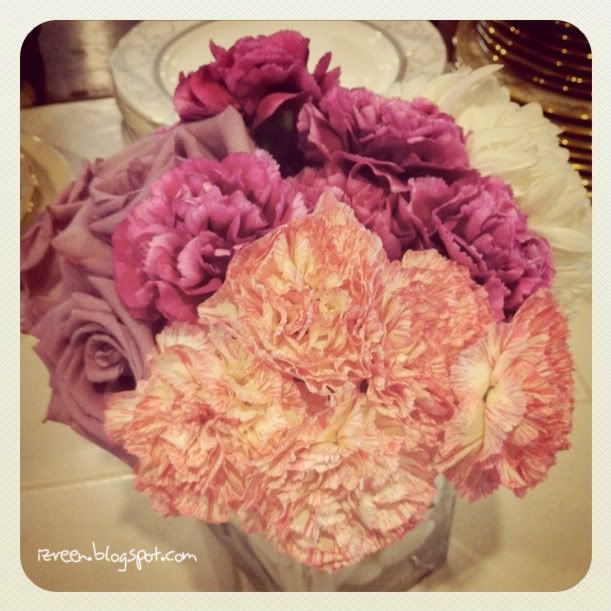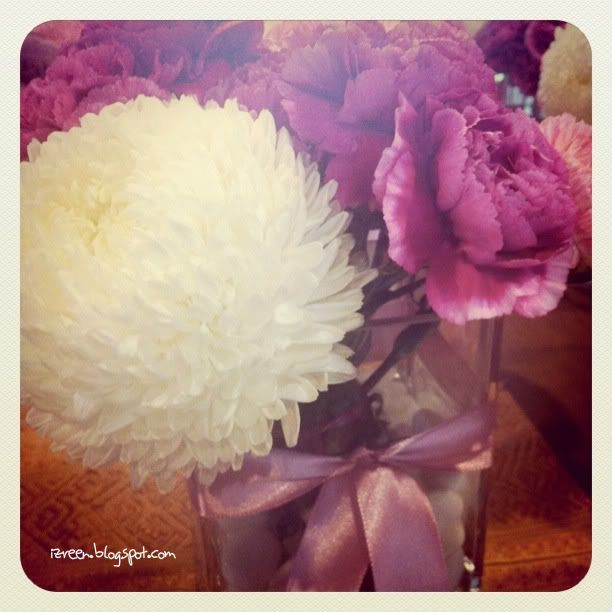 aren't these simply beautiful? my favourite and the simplest of the arrangements however, were the leftovers...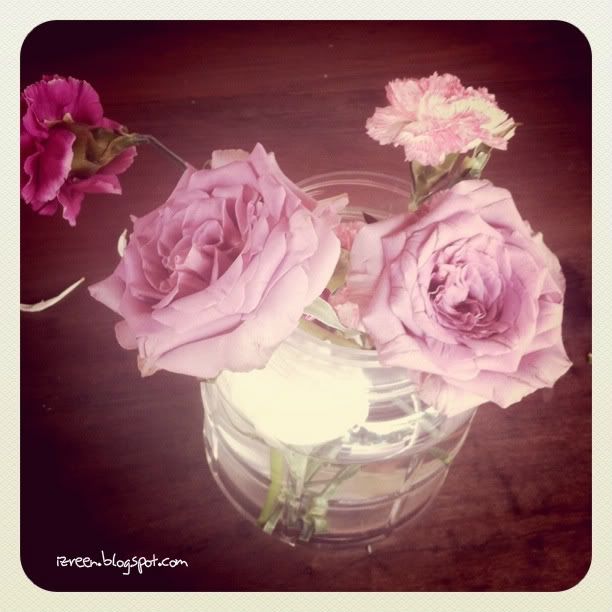 surprisingly, the flowers we chose lasted a week after the party, before they started to wilt. here's a sweet tip...add sugar to the water; sugar not only makes the flowers bloom gorgeously, it also keeps them fresh longer. sweet water for sweet flowers...who'd have made the connection eh?

now i know how simple it is, i'm inspired to have fresh flowers in the house all the time!