had a great weekend, which began with a
{fluffandstuff}
toy story 3 party on saturday morning. will be posting the pics up as soon as we get them together, but here's a sneak peek for now...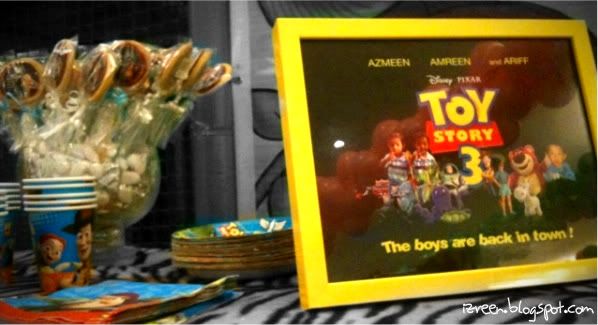 the boys are back in town!
our gift was a framed poster of the three birthday boys with their toy story friends ;)
on sunday, ilaika & i attended the
handmadeKL craft party
which i mentioned
here
. kudos to
murni
for the amazing effort to get us all together and for putting in so much thought to the lil things that made so much difference...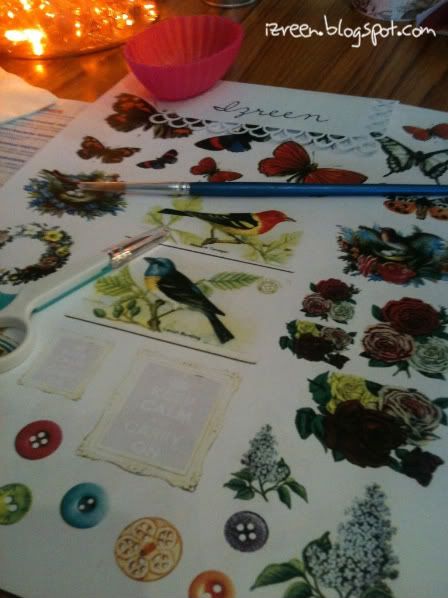 this was our little corner. darling murni placed us at a comfy table, with enough space for us (ie ilaika) to make a mess and not bother anyone else ;) murni also took the trouble to print out everyone's names and personally chose images that she thought we might want to use. above were my "equipment" - mini curved scissors and a brush which were both provided by murni. ilaika was well-prepared...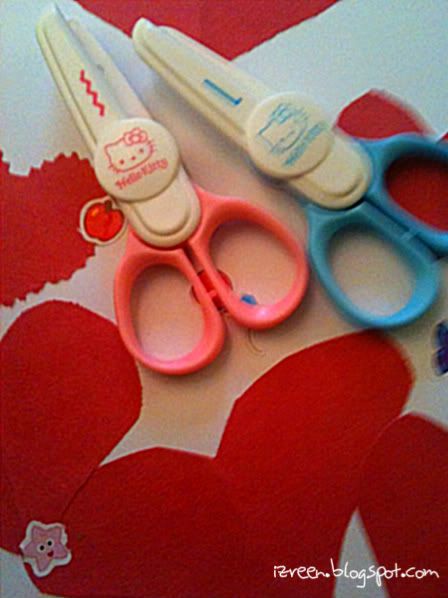 my wondermilk cupcake which ilaika gladly devoured!
murni made the toppers for everyone too.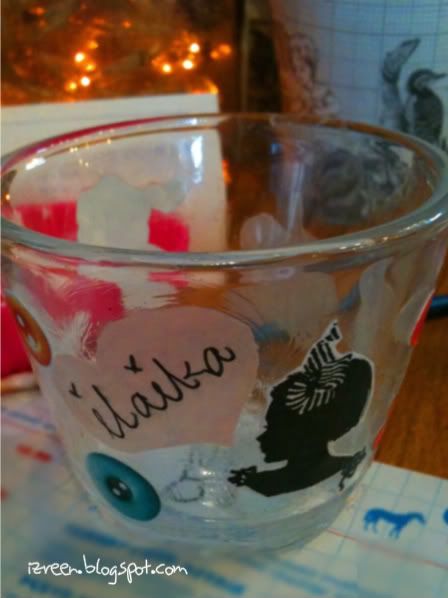 this was the end result - our lovely tea light decoupage!
ilaika & i had such a great morning getting crafty together ;) too bad we had to rush off before everyone else as i had a waffles & pancake date at 1pm. from what i understand, the craft party went on for another hour or so with games and a treasure hunt too! oh well, hopefully, we'll get to stay longer at the next craft party.
after such a busy morning with ilaika, i was so ready to drop her off at home and meet up with the girls, which is exactly what i did ;)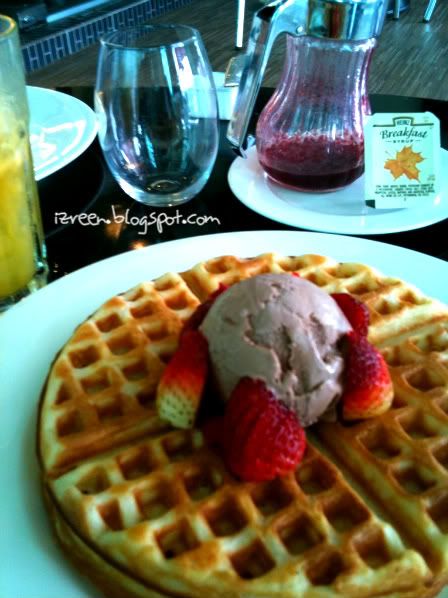 ...and then to damansara heights for what turned out to be a lovely sunday afternoon vino party with three girlfriends and two bottles of prosecco...