we've been working on an alice in wonderland theme for a 25th birthday party. it's been lots of fun putting together the decor and planning a dessert buffet fit for a (white) queen! i previously blogged about
alice tea parties
and so i was thrilled to be given a chance to work on one. no surprises that my mind went mad as a mad hatter whilst on our shopping spree for decor. the best part of course was that anything and everything was suitable - the more mismatched meant the more whimsical!
here's a lil sneak peek of the items we've put together so far...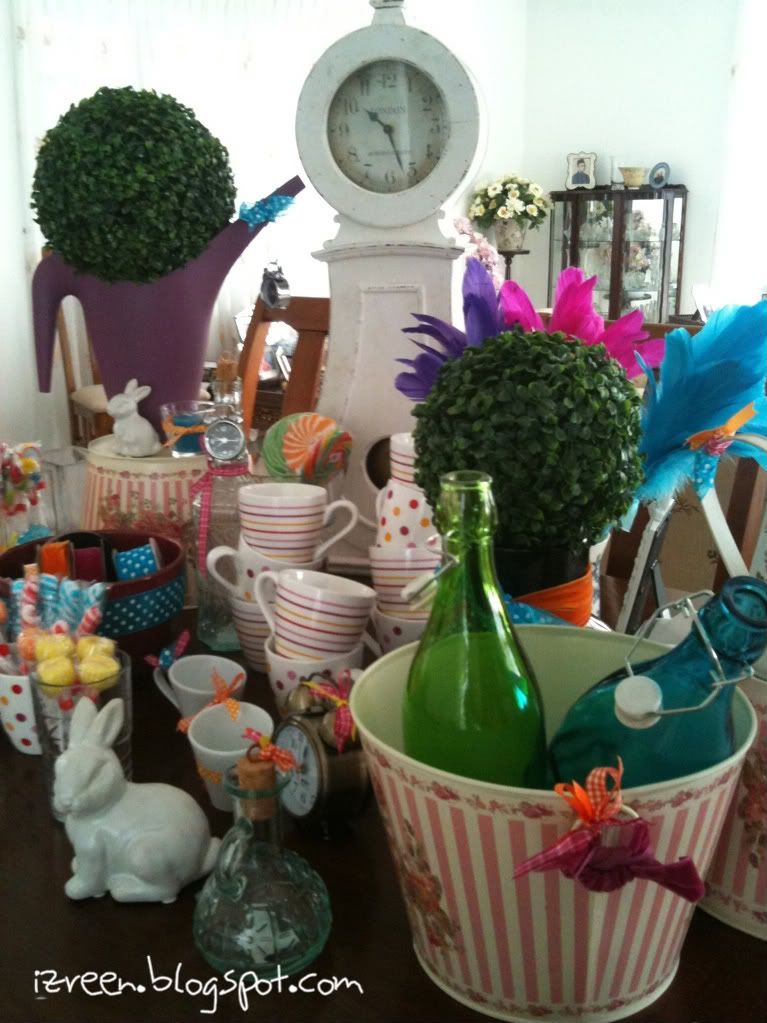 no alice tea party would be complete without rabbits so that was the first on our shopping list!
i love the garden buckets in the foreground as well as the white clock standing tall amidst the feathers and grass balls. its rustic paint gives it an antique finish. so so so alice, don't you agree?
we made it a point to include modern touches to our shopping cart - check out the large tea cups decorated with bright & cheerful stripes & polka dots...those will look so lovely stacked up as a centrepiece!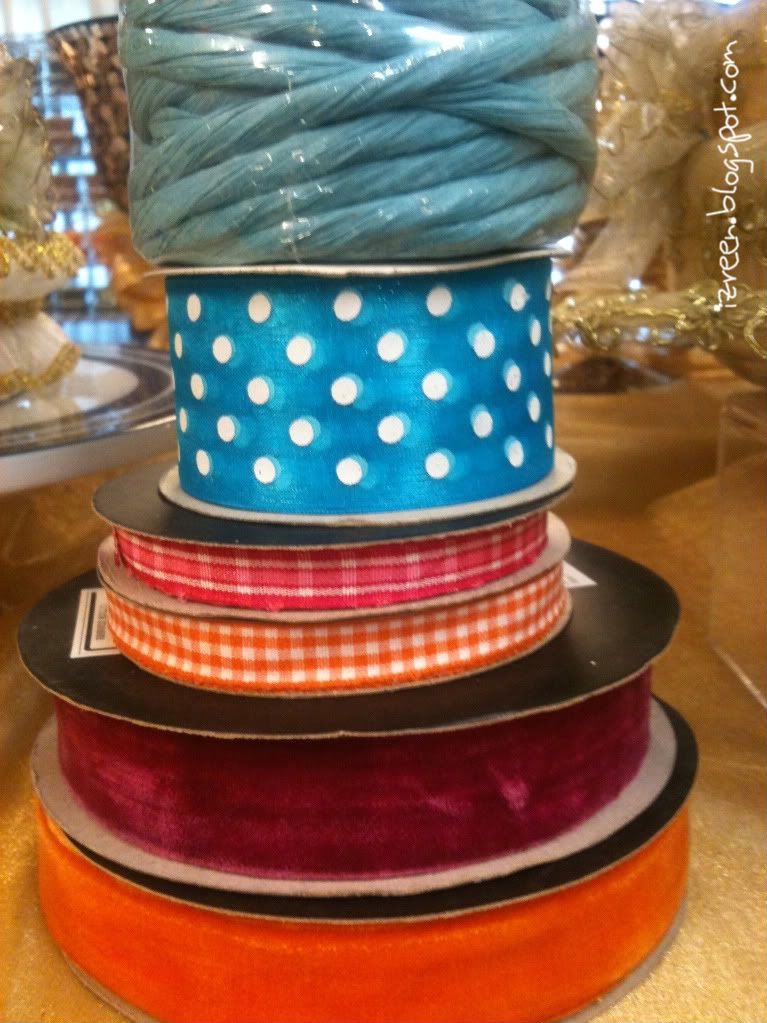 ribbons to suit the chosen colour theme of fuschia, orange & turquoise...

sheer polka dots, checked cross grain & luscious velvet...how much more more mismatched could we be? ;)
...and this isn't all of it...but will save the rest for after the event! wish us mad mad luck!