i usually bake my biscuits & decorate them in the comfort of my mum's large kitchen. however, a friend of mine had a special request for her kids' birthday party; it was her son's 4th & her daughter's 2nd. as she wanted something more interactive for the lil superheroes & princesses, i pre-baked the biscuits, packed my decorating kit & anxiously brought them over to her house. we set up a table amidst the party chaos and let the kids have a go at decorating their own biscuits.

we filled up squeezy plastic bottles with icing, gave them the "stickers" which i designed & printed the week before...all edible of course ;) and also provided them with colourful sprinkles.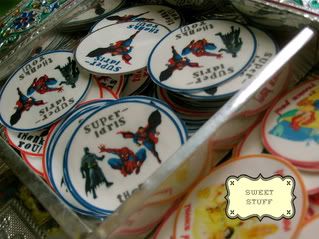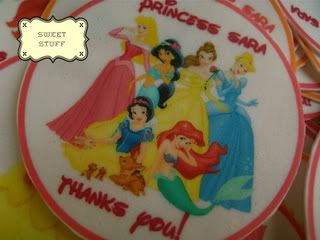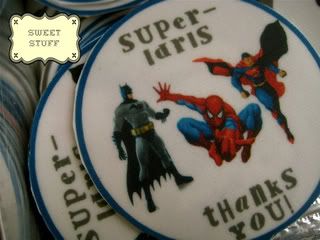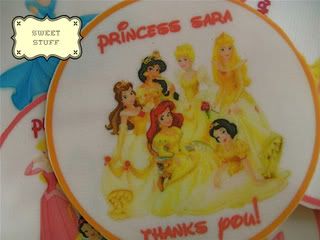 my own princess ilaika was of course, the most excited of them all. having seen me prepare these at home, she's been itching for a whole week to get her hands on these tempting goodies! unsurprisingly, she was the first guest at the sweet stuff booth...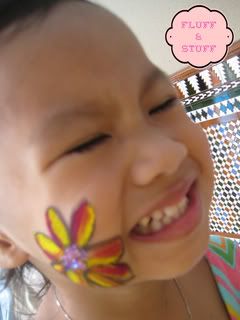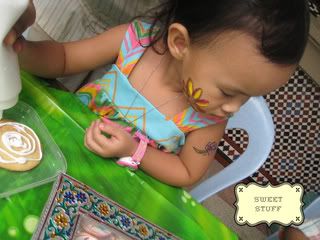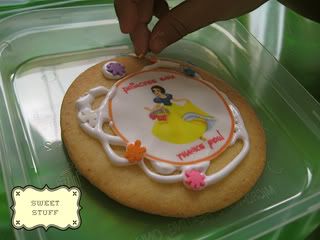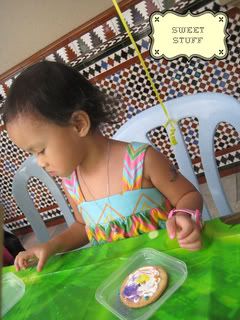 the other pretty princesses & handsome heroes churned out real works of art too ;) unfortunately, i was so tied up with managing the booth and making sure the kids peeled off the plastic sheet behind the stickers (!) that i didn't get to take many pics of their masterpieces. here are a couple i managed to snap...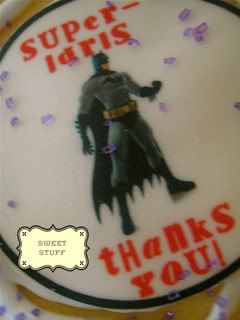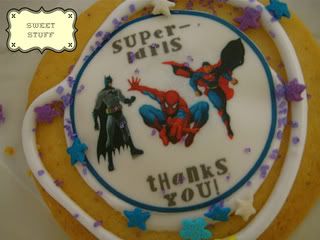 quite a few of the kids weren't interested in decorating the biscuits, especially the older boys...and it was a shame to have them go to waste, so i decided to decorate all the biscuits i had brought. mini me & i had a blast with this but the poor thing konked out at the party, before all the biscuits were completed!

luckily for me, i had other ever willing helpers who were oh-so-excited to be allowed to decorate more than just one biscuit!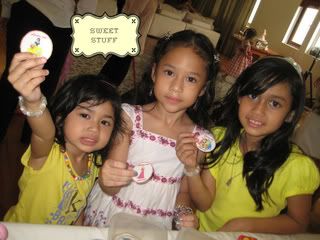 before i end this post, i have to thank aida for her support and for insisting i bake the biscuits even though she's an even more talented chef than me. i really enjoyed myself & hope super-idris & princess qaisara did too!