zain put this comic strip together back when ilaika was still a baby. it was just after our first trip as a family of three. ilaika was barely four months old & we had decided to take a break in singapore for a few days. she cried & screamed throughout the whole holiday, except when we were in the hotel room. the pic of her in that baby onesie - will work for milk - makes me laugh everytime.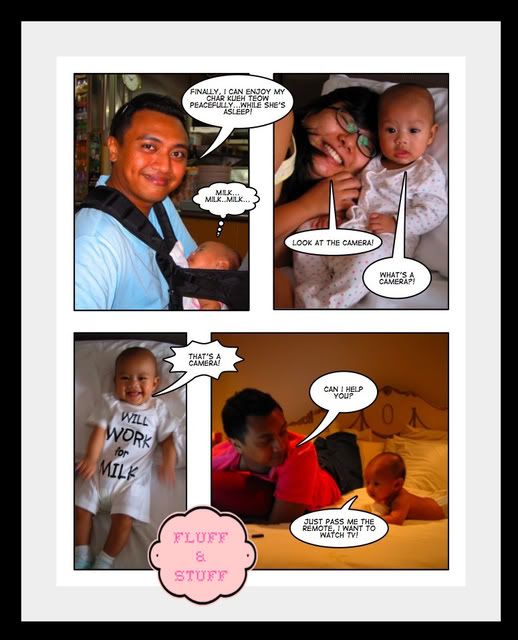 clockwise from top left:

at a singaporean wet market that zain dragged us to using his gps (hobby of the month that month)...apparently they had the best char kueh teow in town...it took us an hour to get there, only to find out it was closed on that day!

mini me & me in our pj's in hilton singapore. she was so tiny back then & always had that look on her face...

zain & ilaika back in kl. she had an obsession with the tv remote...she still does except now she actually knows how to use it!

i bought this onesie in singapore & it was so fitting as ilaika had been part of a tv commercial just a month before! look how happy she was to be in the hotel room...