in my bimbo moments of weakness, i sometimes justify purchases for ilaika by telling myself that just like me, most mums are suckers for cuteness and it's just beyond our control when we splurge on our lil princesses ;) and like most mums that fall in this category, i immediately fell in love with these bambini shoes, recently launched by
shoes shoes shoes
...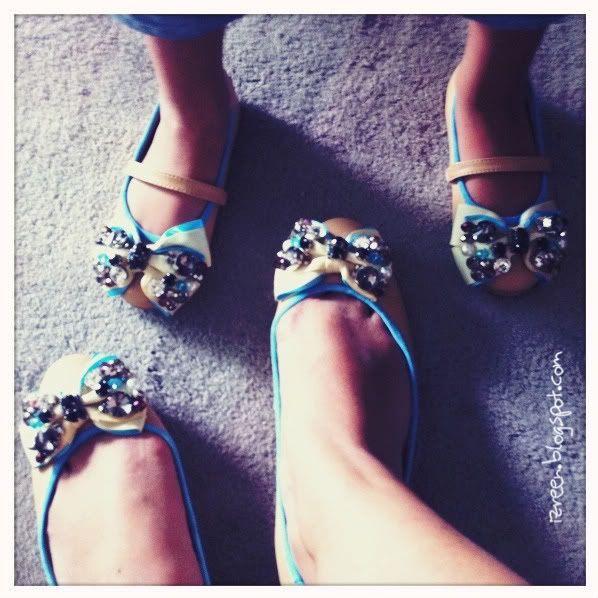 *aspiring feet model - ilaika & yours truly ;p
hers & hers! aren't these just absolutely adorable...?
when yiu lin, the mastermind behind this local brand, invited me to the launch of bambini, i popped by her store the very next day to purchase these two pairs ahead of the launch! i also jumped at the chance to offer our biscuits as a gift for all the other young mums who were to attend the launch.
we prepared boxes of customised vanilla butter biscuits that bore the bambini logo as well as the names of each child & mum. we also threw in some polka dots, inspired by the brand's shoe boxes...these are the pics i snapped and edited using the iphone. will post more later ;)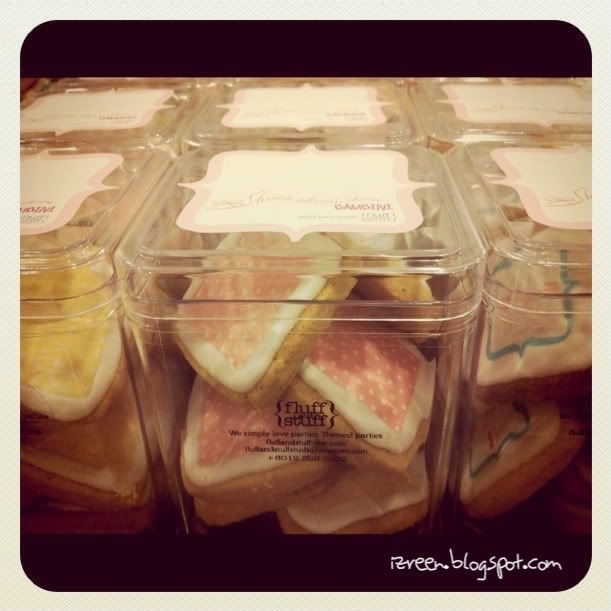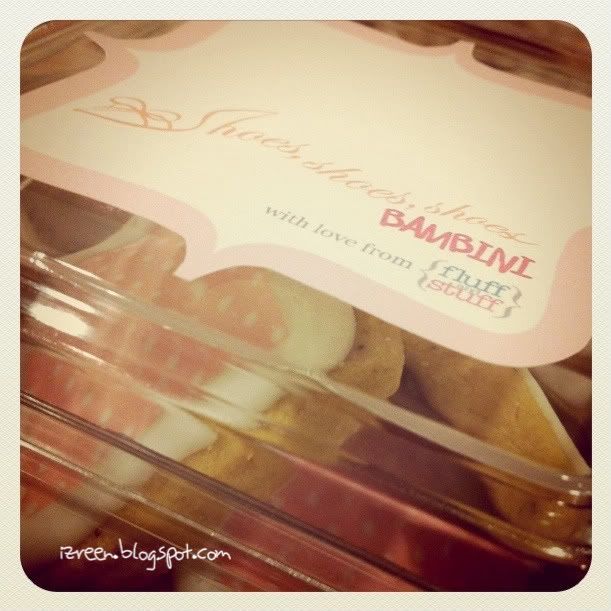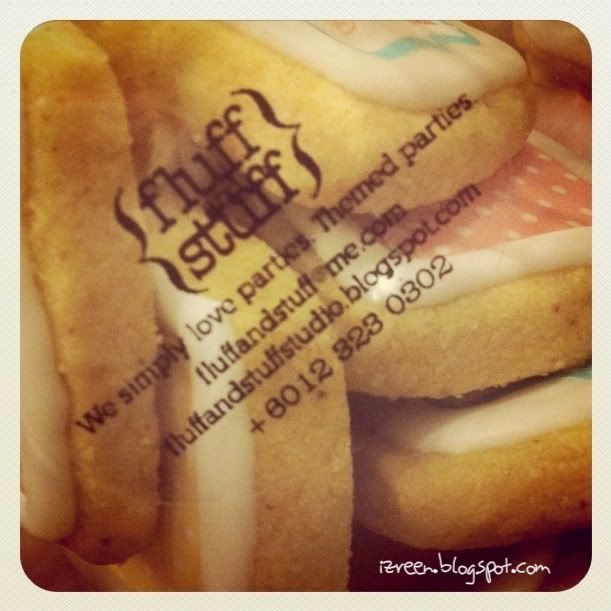 yiu lin tells me these were a great big hit...both the shoes and the biscuits...but of course, you can never have enough ;)