as i count the days towards the end of an era (well, my days in full time employment to be precise), i find myself looking fwd to the simplest in things like taking ilaika to ballet classes, baking in the day, reading a book and cooking family dinners...(god knows it's been ages since i did the last two!)
for someone who has had her whole life planned out every step of the way, this is an odd and unfamiliar territory and a lil daunting too, these emotions i'm experiencing...and yet i welcome them with open arms. for the first time in my life, i have nothing concrete planned for the near future. the only plan that's certain is the impending last day at work. beyond that, only time will tell...
the world is my oyster i suppose. am looking forward to doing nothing and everything ;) there's so much that i'd like to do and there's no better time than now.
perhaps tho, in the first month of unemployment, i might just indulge in being a
taitai
...!
for those close to me, they know only too well that i've been dreaming of this little dream for a long long time, years even! hence it was fitting that zain gave me this lovely
tiffany notes
pendant for my birthday...yes, it's my birthday ;)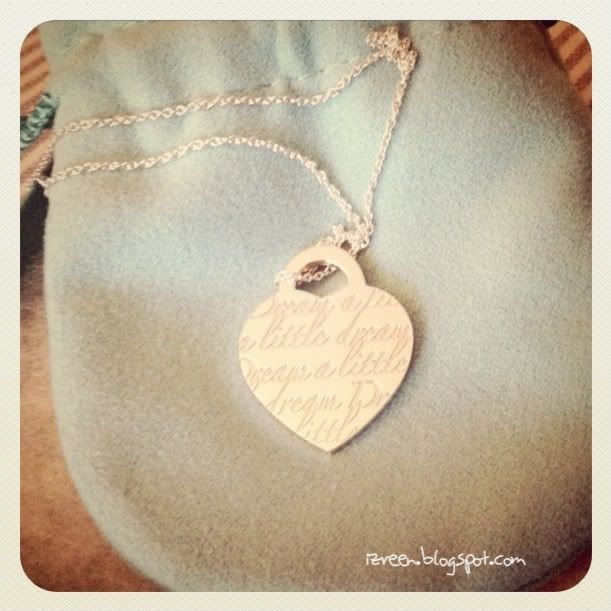 dream a little dream? yes, perhaps it is time to live MY little dream...