it's been a while since i've posted anything on my baking projects.
to be honest, i haven't baked much as year-ends are always hectic and true enough, it was mad this year with the festivities as well as my handing over of work at the office. i'll get around to updating more on
sweet stuff
but for now, here's a cake i'd like to share...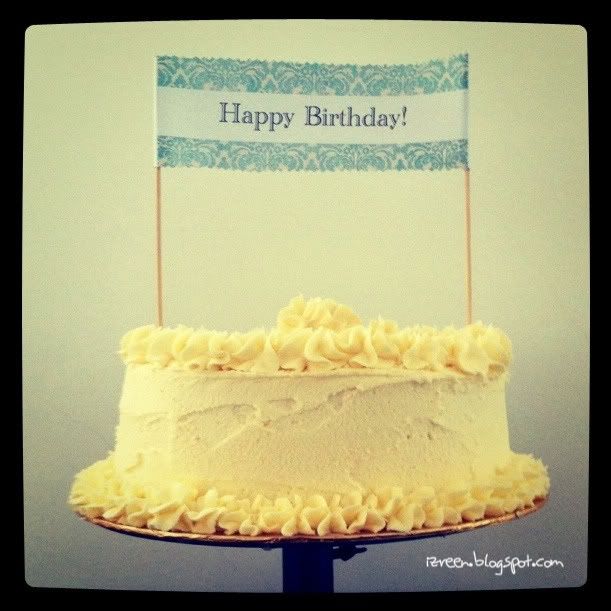 i seldom take orders for whole cakes as my icing skills are no where near perfect...but my mum insisted i made a cake for her good friend and so i could not say no. with the d.i.y. banner as a contributing factor to its prettiness, am happy to say that this cake turned our pretty darn pretty...!