oh dear. time sure flies. it's march already. sorry for the extended silence...
can't blog much right now but i have a few things to share...firstly, (drum roll please*)
the bears & blocks party
has been featured by
creative party place
...omg! thanks, shannon for spreading the fluff & stuff love ;)
*i know, i know - it may be a small thing for most experienced bloggers but for me, it's a big deal so yay me ;p scroll down the right column to see this "i've been featured" button proudly displayed hehe
secondly, here's a lil sneak peak on what's been keeping me busy...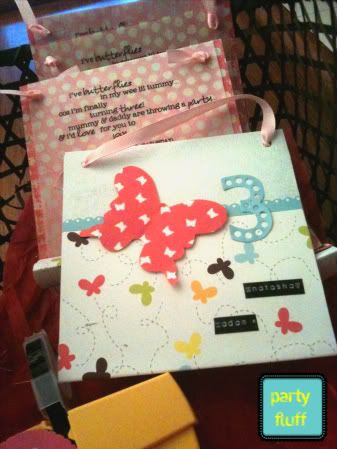 - ilaika's butterfly party invites, scrapbooking style...after a few sleepless nights, i finally managed to complete 60 of these...serves me right for leaving it til the last minute...nevertheless, i'm happy with how the invites turned out -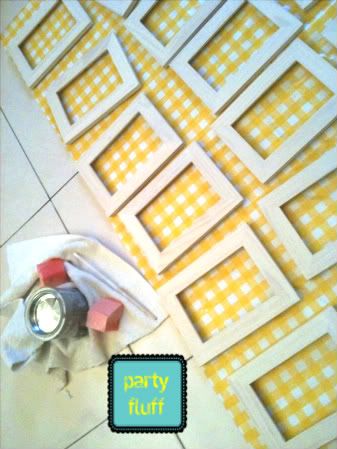 - these white-stained wooden frames are still work-in-progress...these are for ilaika's party packs...i'm planning to frame a pretty butterfly cut out in each. will keep you posted on the end result -
so there you go...i've been extremely busy these last two weeks...planning, shopping, surfing etc and i have only 5 days left to finalise everything, from decor to party packs to cakes. so much to do and so little time. am keeping my fingers crossed so please please please, wish me the best of luck...